Funnel chanterelles collected in October 2005 in Dover Plantation.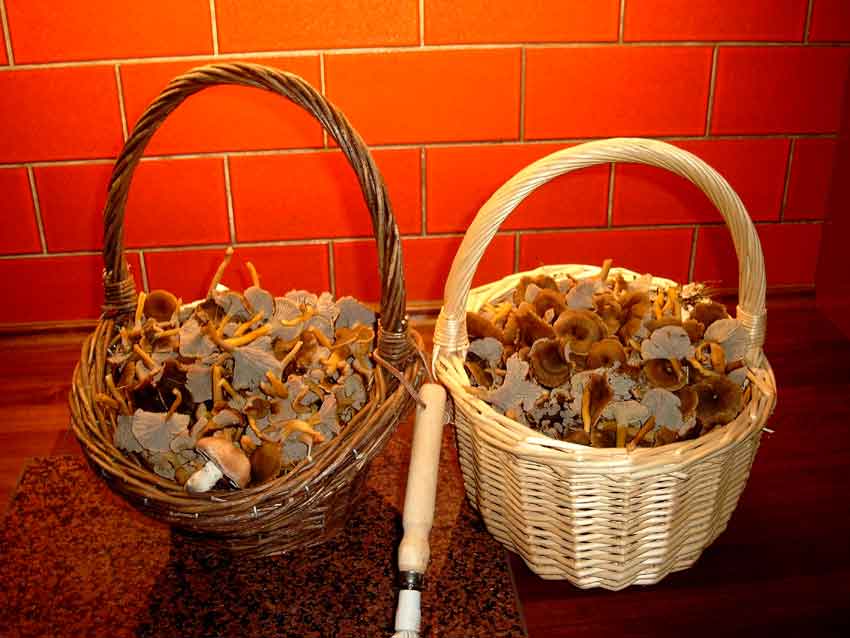 It was quite overwhelming, a first-time trip.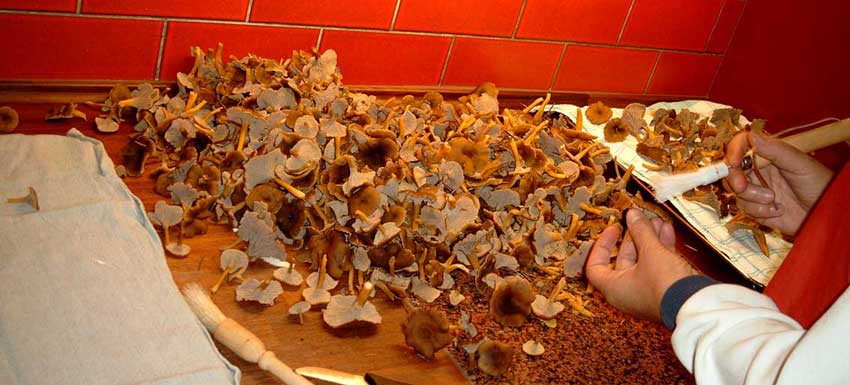 There were many that were brushed prior to drying.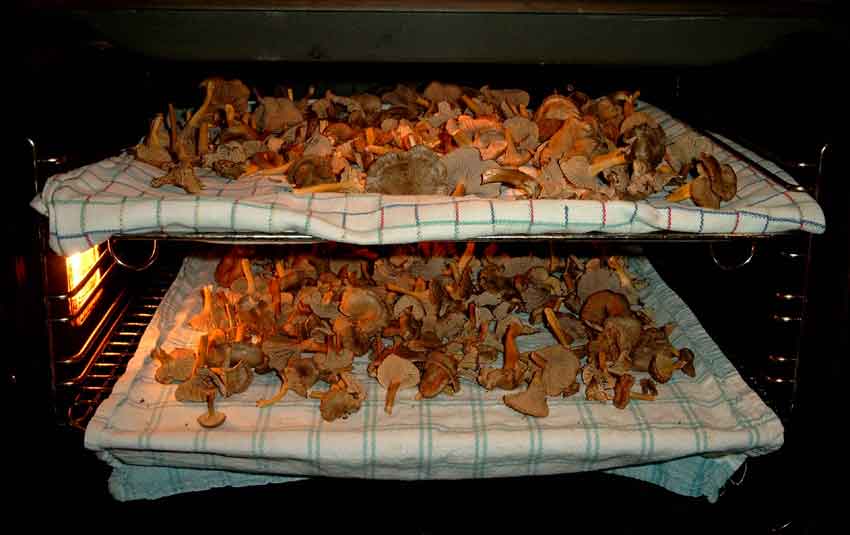 So first group in the oven for drying. (50 degrees and hot air oven, with door ajar).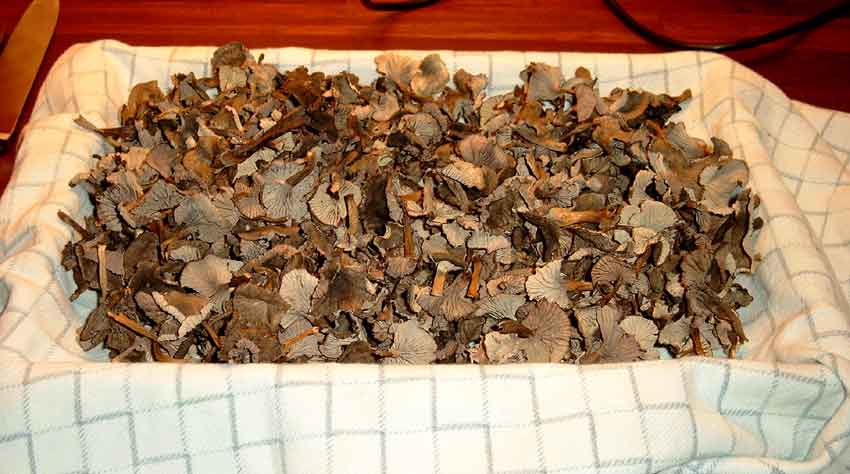 The first tray with dried funnel chanterelles.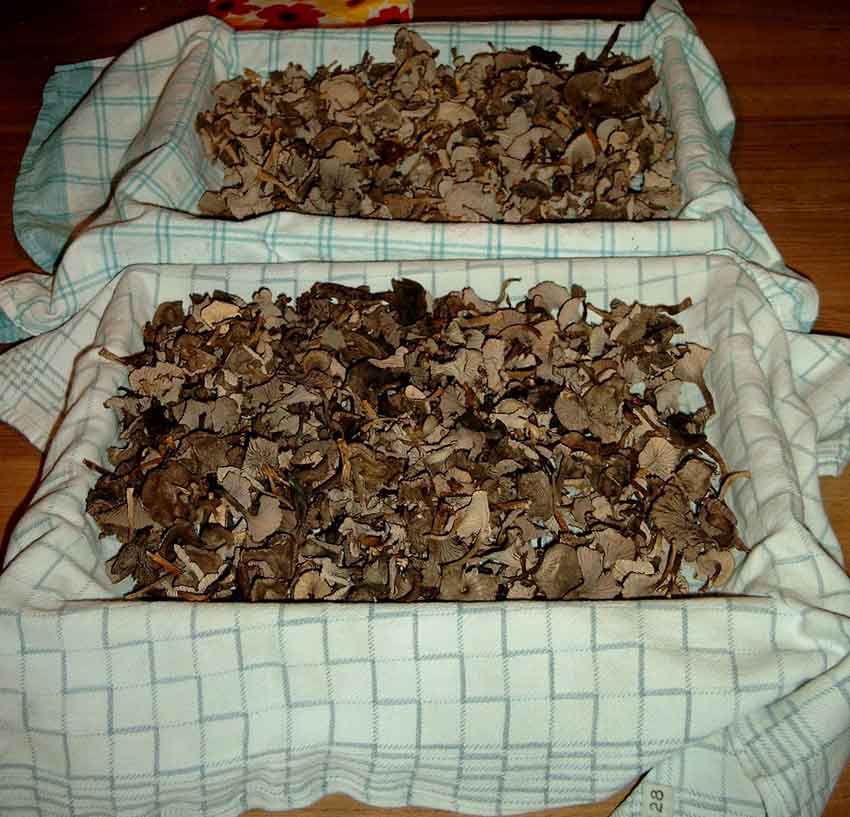 There were 4 glasses with dried chanterelles.